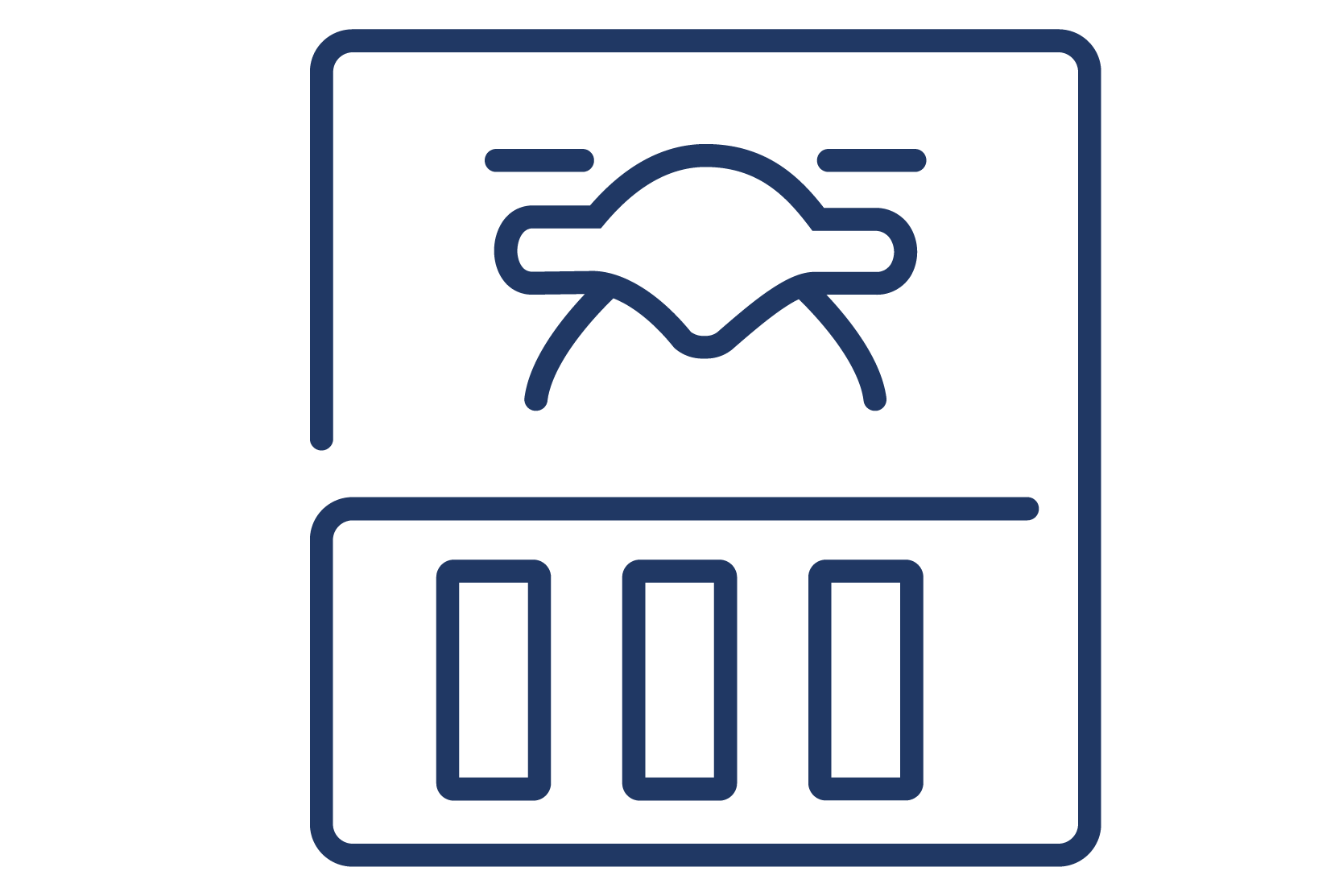 Fleet Management Solutions
Helicus collaborates and coordinates industry leading software developers and airspace partners to create an integrated & automated drone fleet management solution.  A key component is the Helicus Command-and-Control Center (C2C). For any fleet drone operator, such a C2C forms the core of its drone missions. The second key ingredient is the Drone Cargo Port, which ensures scalable, automatic and safe ground operations.  ​
​
When an urgent order is placed, the Command-and-Control Center (C2C) automatically creates flight plans using artificial intelligence, navigating inside a digital twin of the real world.  The C2C then interfaces these flight plans to the applicable Air Traffic Authorities (U-Space Service Providers) for flight authorisation.  In parallel, the same flight plans are uploaded into the drone platform and pre-flight checklists will be performed remotely.  Once approved, the C2C will signal the specific & ready drone for automated take-off.  During flight, the C2C will allow monitoring in order to safely control multiple drone missions simultaneously.  ​
​
Helicus maintains the C2C software to perform own demanding medical missions in line with the latest U-Space regulations trough the various R&D projects that we undertake.  Indeed, it is constantly evaluated and improved to fulfil medical need for urgent delivery and interfaces are written for drone partner platforms and traffic authorities (U-Space Service providers).  This platform is made available to other operators who will also require these functionalities in a robust way.​
​
To automate drone handling in a safe and controlled way, Helicus is working on a multi drone platform ground integration solution called the Drone Cargo Port (DCP) since 2018. This advanced integrated electro-mechanical component is able to support remote movements, charge and protect a drone fleet, as well as automate package handling.  Managed via the Command-and-Control Center, it ensures a readiness level to operate urgent missions ensuring safe and reliable drone operations.
We support you in clarifying your core organisational issues in a structured collaborative approach to ensure your continued success.